Today I received an e-mail from Lucy asking if I hear about the fire. I had not so I quickly googled and sure enough. At that point in time it was 980 acres it is now 2,000 and of course it is human caused. This is the front side of the mountain as you head up the road. There is a campground off to the left on a dirt road. This is not the camp ground I would have been at it is up further and to the other side of the mountain. But from a photo someone took as day was turning to evening the fire had already climbed to the top of the ridge. From the looks of it that is where it started. 12 homes have been evacuated already
Just had an update of where the fire started and it was to the right of the road to the Madera Canyon near the U of A Experimental Range and it was human caused. When will these idiots learn?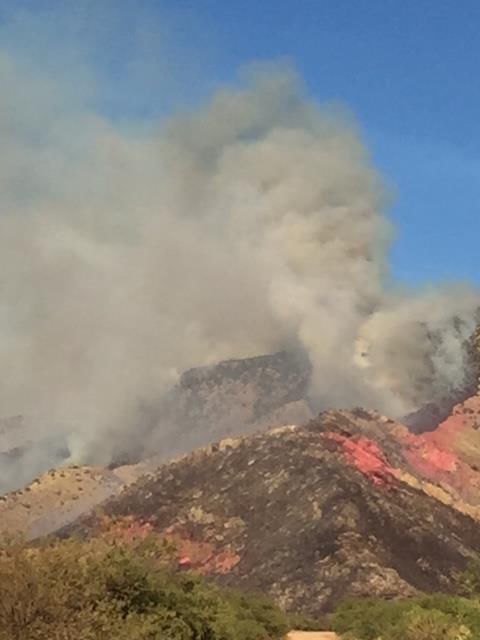 Today was other wise quiet as my daughter was in CO. Springs in a most beautiful trip. Her pictures are just gorgeous. So no breakfast out today.
I ran to the store as tomorrow I will be having my NJ cousins here for lunch. I put together a Pasta Salad and picked up some lunch meats and rolls, cheeses, Sicilian olives and a few other veggies to munch on.
Good Night All